2023 is a landmark year for Sayer Vincent as it is our 40th anniversary! We've been looking back and catching up with some SV staff and unforgettable alumni who have dedicated themselves to supporting the charity sector throughout their careers. This month, we chatted to former SV team member – turned internal auditor for the UN World Food Programme – Kevin Hodgson.
What attracted to you to SV in the first instance?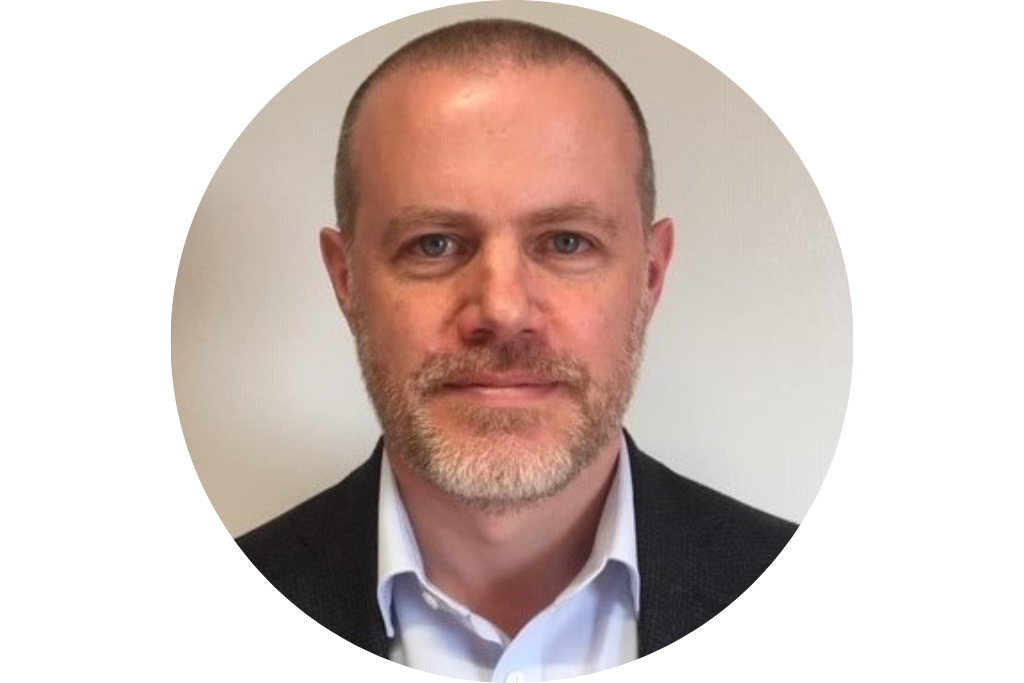 In the early 90s I was finishing my Masters in Physics at university in London, and realised that although I enjoyed science I would not make a career from it, and so I needed to think of other pathways that made good use of my skills and interest areas.
I tried to map my skills/abilities to possible careers, and decided that accountancy was something I was suited for. I also thought that it would be useful in the context of working for social/humanitarian organisations.
So I applied for trainee CA positions with various firms – the usual big ones plus various others. By chance I was reading the Guardian and saw an SV advert for trainee positions with an audit and accounting firm specialising in the non-profit sector. I was excited as I didn't know such a firm existed and the position sounded an ideal match to my interests.
Where has your career taken you since SV?
I worked at SV up until late 1998. Since then I have worked in a variety of areas, and in many parts of the world, almost all within the non-profit or charity sectors.
I migrated to Australia in 2000, and initially worked for Ernst & Young Sydney in an audit manager role – it was a very good way to get to know how things worked in a new country, and although a lot of my clients were commercial I was able to still volunteer to work on various charity audits and consulting assignments. I then returned to the charity sector, taking a role as national finance manager of a well-known Australian cancer charity. I was there for two years, and then took on a similar role at Australia for UNHCR, an organisation raising funds and awareness in Australia for the work of the UN refugee agency.
I took a break in 2007 and lived in Thailand for a while, and while I was there met the finance director of the Save the Children regional bureau to discuss possible career options in the humanitarian/development field. Shortly after I met him a devastating cyclone hit Myanmar, and I was asked if I would be prepared to join Save's emergency response there in a finance/grant management role based in Yangon. I was employed initially for three months but ended up staying for a year, which was an intense but really valuable introduction to the humanitarian/development sector.
After my experience with Save I worked for the next five or so years in various finance and audit roles for NGOs in Australia and Asia-Pacific region, sometimes on short contracts and sometimes on a self-employed basis. I made a few more visits to Myanmar, and also to various countries in the region including Papua New Guinea and the Solomon Islands.
In 2013 I joined the United Nations World Food Programme as an internal auditor based in Rome (but travelling internationally a lot). Working in internal audit at WFP has been a great learning experience – it's a huge organisation, with operations in over 80 countries and total revenue for 2022 of over USD 14bn.
How did your time at SV influence and help as your career has progressed?
I very much enjoyed my time at SV, which influenced and helped me greatly in a number of ways.
Firstly on a technical level, I gained a really solid grounding in accounting and auditing, and also in overall assignment management including dealing with clients. SV give trainees room and responsibility at a relatively early stage, particularly compared to the big audit firms, and I think this helped me to develop skills and professional confidence which have served me well since.
On a broader level, my time at SV opened my eyes to the scope and variety of the non-profit sector, and helped me to focus my initial motivation to work in a "worthwhile" organisation. SV also allowed me to develop a network of connections which, although I left the UK quite a long time ago, I still maintain. This has helped me to obtain contract work on a few occasions, but more importantly has allowed me to keep in touch with professionals who choose to work in the non-profit sector.
What would you say to anyone thinking of taking a role at SV?
I would absolutely encourage anyone considering a career in accounting and auditing and with an interest in the non-profit or charity sectors to consider working for SV. The exposure to the sector and grounding in key concepts serves as an excellent basis for a variety of career options. I can imagine the firm has changed in a variety of ways since I was there, but I am sure the core ethos is the same. I found it very satisfying to work in an organisation where there was a strong commitment to help the non-profit sector, and I am certain many others would feel the same way.